Well done Kenya, Tanzania can learn from you
Uhuru Kenyatta is now the president of Kenya and flag bearer for the next five years. The voting process was relatively quick, the result and deliberation of results was again… like any other East African country… Slow!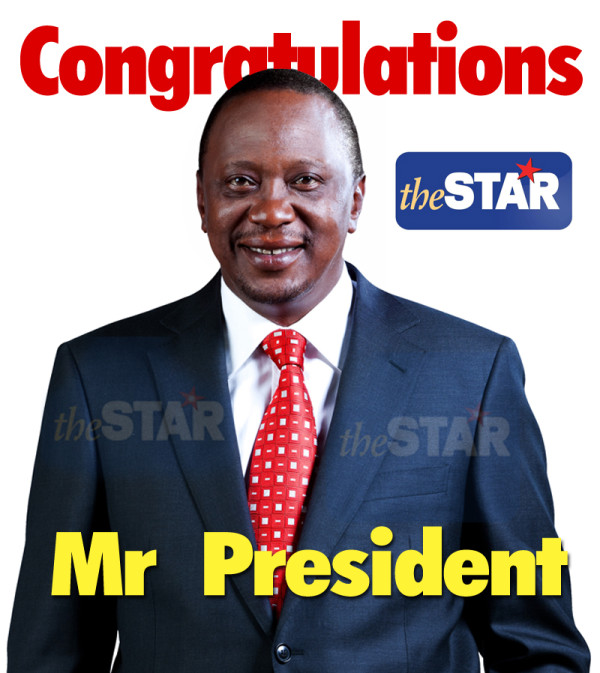 But here are a few things we as Tanzanians can learn from our brothers and sisters from the North. It was rather clear that the candidates were not spoilsports. We witnessed candidates brave enough to attend televised debates (this actually worked in Mohamed Dida's favour).
We saw other candidates concede honourably.  Candidates also respected each other when all was said and done. It was also nice to see a female candidate in the mix (maybe this was a lesson learned from Tanzanians?). We watched as television stations stood strong and burnt the midnight oil when all seemed to be dragging longer than watching paint dry. We saw a country stand united when Western media came-a-knocking trying to deliver news of foreboded doom and gloom in the horizon.
There was and still is peace. Thanks to quite some encouragement nationwide.
What can Tanzania learn from all this?
Well, for one there is the electronic voting process which benefited voters from outside the country more than those within. While some faults in the system surfaced a few days after voting, Safaricom revealed that there was more than one player involved in the set up.
If Tanzania wants to use electronic voting in the future, it will need to bring all the major Internet and mobile service phone providers to the same table for a constructive conversation. The conversation would probably involve building a secure vote collection mechanism at stations and a reliable gateway through which to send votes to a central server.
Then there is the whole independent electoral board, which has been subject to change come the constitution referendum. This board can be seen as an election project manager of sorts, overseeing and making transparent the voting rules, operations and results process. The National Election Commission in Tanzania would need to invest effort to the "making transparent" aspect of all this, including being open to questions from international media. In a world where news – especially bad news – travels fast and can sometimes be fabricated, it only makes sense to proactively open up.
And then there is what could be referred to as media tenacity (not counting KBC who seemed to have left their cameras focused on Bomas of Kenya overnight). Tanzania should give public presidential debates (whether on TV or radio) another try. But media tenacity does not only involve the big media houses. It also involves every one with a part to play in public messages to assist in creating debate and discussion around the course of the election.
But in true East African fashion we had the appeals and claims of numerical errors and computer hacking to go with it. This brought back memories of 2010 when Chadema presidential elect  Wilbrod Slaa looked almost as slighted by NEC as Raila's running mate Musyoka was by the IEBC when he had his turn for affirmations.
There are a colossal number of things Tanzania can take away from all this but the one that stands out more than any other is this…
… The % people who voted.
For more information go to the Storify page for this story.