One on one with a social entrepreneur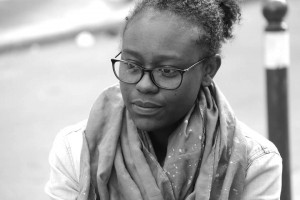 Justine Mourtadho is among young Africans in diaspora who hope to bring about positive changes in Africa. The 24 –year old lady from Comoros Island lives in Paris, France.
She hopes to empower young people through entrepreneurship in her motherland, Africa. She was recently in Rwanda as part of Ampion Venture Bus, a program that supports young aspiring tech entrepreneurs across Africa.
Through the project, Justine traveled around East Africa, went to Nairobi, Comoros Islands, reunions and Mauritius Islands to help the youth develop their projects and scale their impact.
She plans to promote social entrepreneurship because she believes social entrepreneurship is a good way to solve social and environment issues.
Justine told Vijana FM more about her ambitions to help the youth.
How will you specifically help social entrepreneurs?
Through this journey, I will organize several events to promote social entrepreneurship and to explain them how to be entrepreneurs in their countries. I have partnered with local institutions and we will organize events to help them understand how they can be entrepreneurs.
What do you hope to achieve?
My final goal is to create an incubator in Comoros Islands in order to help young Comorians to develop their projects.
Where did the idea come from?
It came from my problematic meeting with my cousins in Comoros Islands. They have graduated and aspire to become entrepreneurs but they don't have the network and the support to do it. In France, I am involved in an incubator. I help entrepreneurs and I decided to bring this idea to Comoros islands.
Funding is a challenge for many entrepreneurs /innovators in Africa. How will deal with it?
I will meet people and create a network around it and tell them about my projects. It's my main action!
When will you start implementing your project?
I am running this project since six months. My final goal is to create an incubator this year.
What have you done so far?
I have been to Madagascar, I met entrepreneurs, I organized events and, participated in Ampion Bus and it brings a lot of inspiration to spread the word in East Africa in addition to Comoros Island.
Vijana FM thanks Justine for her time!
Further reading: