Five questions with Noa Ubongo's Matrona Mwacha
Noa Ubongo is a free learning channel for East African youth. Using the power of digital video and with content production support from Khanga Rue Media, Noa Ubongo covers topics such as Improving Your Skills, How To Write A CV, and Starting a Business. Vijana FM caught up with Noa Ubongo's Program Manager, Matrona Mwacha, for a 5-question interview.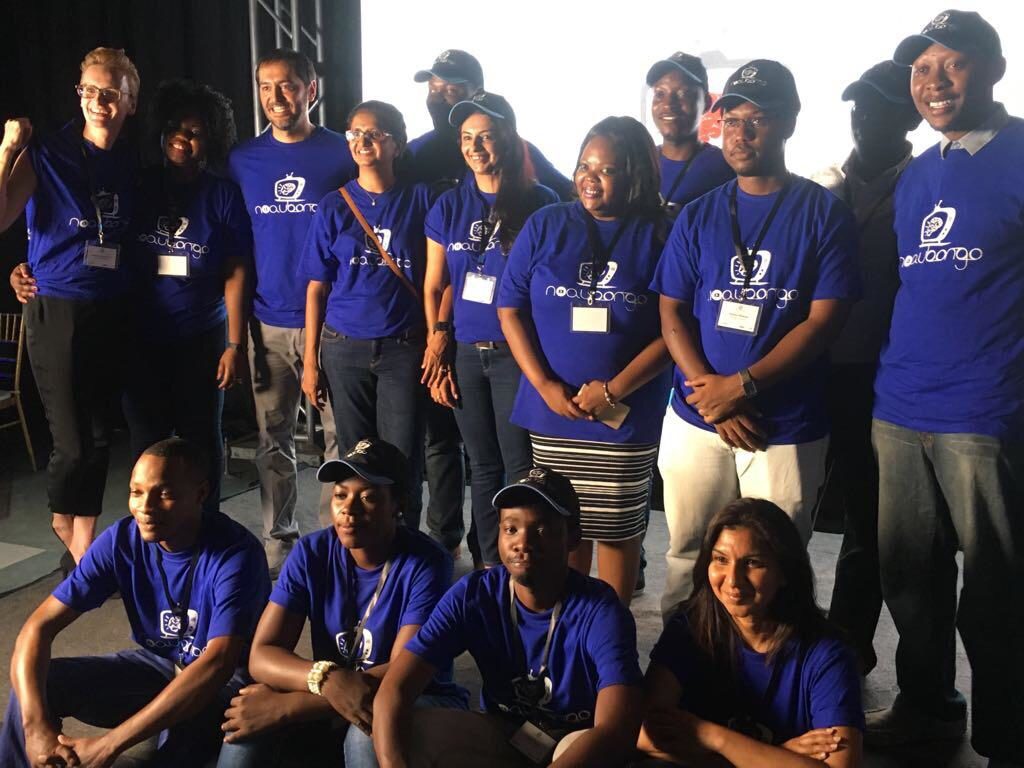 1. Noa Ubongo's content is in Swahili. What made you arrive to this decision, considering constant evolution of language?
When we first started Noa Ubongo, we were targeting young girls in the rural areas who might or might not have had access to formal education. The main purpose was to teach these girls soft skills, including entrepreneurship, so that they could improve their livelihoods.

Quoting Nelson Mandela, "If you talk to a man in a language he understands, that goes to his head. If you talk to him in his language, that goes to his heart". We decided to use Swahili, as it is the language that's easy for them to understand.
2. Learning content online is a silent challenge for formal education in areas that have little connectivity. Why focus on a digital-only audience?
Noa Ubongo started as self-financed project. We did not have funds to pay media houses for airtime but we needed people to know and talk about Noa Ubongo; hence using Facebook was our answer by that time. Not only was it cheap to use, but it is also backed up by research that shows that a majority of young people spend most of their time online, specifically on social media. So, we took advantage of that.

But to be clear, Noa Ubongo was never going to be for the digital only audience. Our plan was to also use "video bandas" as our off-digital channels, we still might do just that. With partnerships that we are currently making and the ones that we already have, we are slowly working towards our goal. The creation of Noa Ubongo clubs across Tanzania is our next step.
3. What has the take-up for Noa Ubongo been like?
It has been more than we had expected actually. We thought we were just going to reach few thousands, but we have reached hundreds of thousands. We have Noa Ubongo fans who engage with nearly all the content that we put up on our social media pages.

We have also attracted a number of partners, some we have already started working with in several projects. Not only that, but we also caught an eye for Miss Adetola Salau, an international educator, engineer and the author of more than ten books, a lady who is passionate about education reforms.
4. How do you ensure the content is always relevant, considering business processes and regulations constantly evolve?
This is where our mother company, Khanga Rue Media comes into play. We have people who constantly keep their eyes and ears open for any changes that may impact Noa Ubongo. It is also this team that enables us to come up with relevant content as they have their feet on the ground and are listening to what people are talking about and how that will be relevant to Noa Ubongo.
5. In the longer run, how do you see young people learning, doing and teaching?
There's a lot to expect from young people considering the ongoing improvements and reforms in education accompanied by digital and technological transformations.

The way digital is evolving has helped and will continue to help the majority of young people in terms of learning, doing and knowledge transfer.

We hope to see more peer to peer education systems taking root as well as learning together from experience. In terms of teaching, we hope to see more of the hands-on approach rather than the system that is in place now.

As Noa Ubongo, we will be setting up Noa Ubongo clubs to support and promote the peer to peer experience. These clubs will be run simultaneously with the digital classes.
Vijana FM thanks Ms. Mwacha for her time!
Further reading: