Vijana FM is run by youth volunteers, who work on everything from content creation and publication, to human resources and monitoring and evaluation. Contact us if you would like to help.
Managing Editors
Managing Editors write and edit articles, and moderate submissions from the public.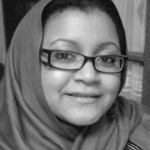 Khairoon Abbas (Tanzania)
Content Editor and Author
E-mail: khairoon(at)vijana(dot)fm

Khairoon has international experience working in radio, television and print media. Her previous professional experience includes working as a journalist for a 20-week Canadian-led project called "Expedition Africa", where she traveled by car from Cairo to Cape Town to tell the story of Africa, as well as recently working as a communications consultant with the United Nations Environment Programme in Washington, DC. She has also worked with radio-based organizations in Tanzania and currently serves as a freelance journalist and communications professional based in Dar-es-salaam, Tanzania. Khairoon holds a Bachelor of Arts Honours in Mass Communications, with a minor in French and a Master's degree in Journalism, both from Carleton University in Ottawa, Canada.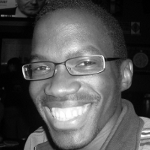 Steven Nyabero (Tanzania)
Content Editor and Author
E-mail: steven(at)vijana(dot)fm

Steven was born and raised in Dar es Salaam, and moved to Germany for his studies. He graduated with a BSc. in Physics (Jacobs University Bremen), and then a MSc. in Engineering Physics (Technische Universität München). Steven is currently pursuing a PhD in Physics (growth of coatings/multilayers for next generation lithography reflective optics) in the Netherlands. He's thinking about starting his own business in a few years; something high-tech related. At Vijana FM, Steven discusses issues critical to youths in Tanzania, music, sport and a host of other angles. He's also helping Vijana FM with a Swahili translation project.
Content Authors
Content Authors write or produce original media content or connect to other content.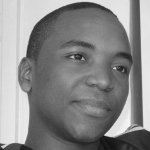 Neechi Mosha (Tanzania and USA)
Focus: Technology, Design
E-mail: neechi(at)vijana(dot)fm

Neechi is interested particularly in the intersects of medicine and technology. He graduated from Harvard University in 2008 and has since been conducting research in Neurology at the Beth Israel Deaconess Medical Center in Boston, MA. Building websites to further the goals of his clients in Tanzania and the US, Neechi has always been an entrepreneur in heart. Neechi was born in New York, and at the age of 10 moved to Tanzania for six years before returning for college. Currently awaiting matriculation at medical school in the fall of 2010, Neechi writes for Vijana FM with a focus on technology, and is a part of the design team behind the scenes.
Taha Jiwaji (Tanzania)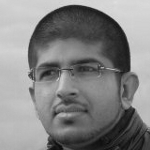 Focus: Technology, Business
E-mail: taha(at)vijana(dot)fm

Taha is a technology enthusiast with a particular passion for mobile services. He loves following major technology/business trends in developing countries, especially his native Tanzania, and believes Africa is the new uncharted frontier. His entrepreneurial adventures have focused on CampuSMS – a texting service for college campuses. Taha is currently employed as a technology consultant with Capgemini in Los Angeles, California. He is also an avid traveler and photographer.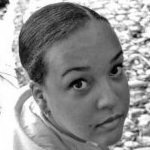 Stephanie Morillo (Dominican Republic and USA)
Focus: Art, Media, Education
E-mail: stephanie(at)vijana(dot)fm

Stephanie is a classically trained vocalist with interests in the arts, media, and education policy and writes for Vijana FM with a focus on said topics. Her professional experience spans media (print, television, and new media), non-profit work, and teaching. A native New Yorker, Stephanie recently served as a Fulbright English Teaching Assistant to secondary school students in Terengganu, Malaysia. She is currently a freelance writer and performer based out of Kuala Lumpur.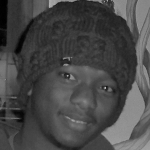 Bahati Mabala (Tanzania)
Focus: Art, Music, Politics
E-mail: bahati(at)vijana(dot)fm

Bahati was born and raised in Tanzania, and then moved to California to pursue his college education. He graduated in 2008 with a Bachelor's Degree in Political Science and a minor in Sociology. Bahati expects to be doing his Masters in African Studies in the near future. He is currently working on starting a t-shirt business and a possible publication of some of his writings. One thing that Bahati cannot live without is music, specifically Hip Hop & Bongoflava which he argues are both the voice of the youth today, and is excited to look into how Bongoflava can be a source of further entrepreneurship among the youth in Tanzania. Bahati believes that Bongoflava can help to reduce poverty in Tanzania, as can a more collective effort among key players.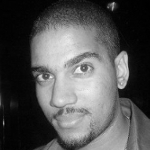 Ahmed Salim (Tanzania)
Focus: Politics
E-mail: ahmed(at)vijana(dot)fm

Ahmed is currently finishing up his Master of International Affairs at Columbia University focussing on international security policy and Africa. Ahmed's interest and focus is primarily on politics and the intersection between security and development in Africa. Prior to Columbia, Ahmed finished his undergraduate degree in 2008 at Lehigh University with a BA in International Relations and Africana Studies. Ahmed was born in Dar es Salaam, Tanzania but spent most of his life in Addis Ababa, Ethiopia where he was exposed to the potential as well as the shortcomings of politics and development in Africa. Currently Ahmed is waiting to pursue a career in political risk consulting. Ahmed writes for Vijana FM with a focus on politics in both Tanzania and Africa.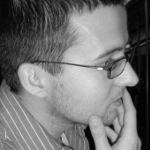 Nicholas Stacey (South Africa)
Focus: Entrepreneurship
E-mail: nick(at)vijana(dot)fm

Nick is originally from Johannesburg, South Africa. Now at Lafayette College doing his undergrad in maths and economics, his interests spread widely from economics and politics to house music and jazz. He has conducted research in into the economic sustainability of development projects, and sometime in the near future will be pursuing some form of grad school. Nick's writing for Vijana focuses on entrepreneurship and any general issues pertaining to the southern tip of the continent.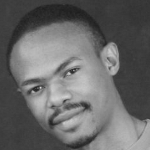 Gillsant Mlaseko (Tanzania)
Focus: Entrepreneurship, Technology, Social Media
E-mail: gillsant(at)vijana(dot)fm

Gillsant is a Dar-es-Salaam-based Human Resource trainer, film and music producer, and social entrepreneur. Currently working with cellular provider Zain Tanzania on training, development, and social media, Gillsant also runs a T-shirt business and a project on film and music production. He is heavily involved with Facebook and Twitter, and is helping Vijana FM with content on entrepreneurship, technology and social media in Tanzania. In addition, Gillsant is working towards a Human Resources degree at the Institute of Social Work Tanzania, and is studying online towards film production certification.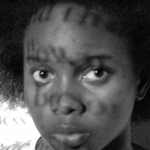 Rehema Chachage (Tanzania)
Focus: Art, Media
E-mail: rehema(at)vijana(dot)fm

Rehema Chachage is a New Media artist based in Dar es Salaam, Tanzania. She graduated in 2009 from Michaelis School of Fine Art, University of Cape Town where she received a Bachelors of Arts in Fine Art degree. The most prominent theme that Chachage tries to explore in her works is that of 'alienation': being a stranger, the outsider, the other, alien and often voiceless, inspired by the social alienation she experienced in the four years she spent as a cultural 'foreigner' and a non South African, black female student in a predominantly white middle class oriented institution. Rehema is currently helping Vijana FM stimulate fellow East African artists who can collaborate on projects.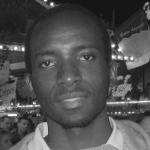 George Rugarabamu (Tanzania)
Focus: Health, Science, Research and Development
E-mail: joji(at)vijana(dot)fm

Joji was born and grew up in Dar es Salaam, Tanzania. He studied biochemistry and microbiology in Bremen, Germany and Zurich, Switzerland respectively. Joji is particularly interested in basic science research that tackle public health challenges, and is currently pursuing doctorate research on the molecular biology of the malaria-causing parasite. In his capacity, Joji blogs with Vijana FM about scientific research and development, and how youth can gain greater access to higher learning.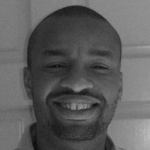 DJ Akundaeli (Tanzania)
Focus: Music
E-mail: akundaeli(at)vijana(dot)fm

AkundaEli is a Tanzania born DJ based in San Jose California. He started professional DJ gigs in 2003, but music has always been his first love from a tender age. He says, "It's my way of bringing people together, whatever the occasion." AkundaEli has entertained thousands from his many gigs all around the US and mix tapes. His diverse audience ranges from late teens to mid-fifties and does all gigs including clubs, lounges, private, commercial parties and weddings. His focus on Vijana FM will be introducing music from Bongo Flava, hip-hop, reggae, dancehall and old school.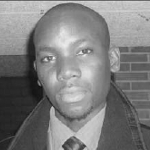 Jean Marie Habarugira (Burundi)
Focus: Refugee protection, Youth activism, Health for the poor
E-mail: j.v.habarugira(at)vijana(dot)fm

Born and raised in Burundi, Jean Marie moved to Russia for University studies where after six years he graduated with an MSc in Pharmaceutical Sciences (Volgograd State Medical University). He is currently pursuing another MSc in Drug Innovation (Utrecht University-The Netherlands), focusing on discovery and development of drugs & vaccines for poverty-related diseases (HIV/AIDS, tuberculosis and malaria). With lots of passion, Jean Marie's free time is dedicated to playing "ingoma", the sacred traditional Burundi drums. With lots of optimism, he dream of a better World with a greater Africa.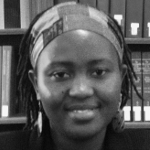 Catherine Munyua (Kenya)
Focus: Youth entrepreneurship and activism in civil society
E-mail: catherine(at)vijana(dot)fm

Born and raised in Kenya, Catherine moved to Italy and then to the United States for her education. She majored in Economics & Business and Policy Studies. Catherine is interested in building capacity with and for organizations, environmental stewardship, and social entrepreneurship. She believes in 'teaching a man to fish' rather than 'giving a man a fish'. As a content author with Vijana FM, Catherine hopes to report on success stories of East African youth in strengthening civil society, with a specific focus on young women in small-business enterprise.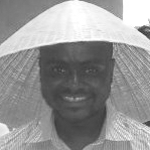 Constantine Manda (Tanzania)
Focus: African political economies
E-mail: constantine(at)vijana(dot)fm

Constantine was born in Dar es Salaam and raised between Dar es Salaam, Nairobi and Lusaka. He received his Bachelor of Arts in Economics from Xavier University in Cincinnati, Ohio and his Master of Public Policy from the University of Chicago in Chicago, Illinois. He is also a World Economic Forum's Global Shaper of the Dar es Salaam Hub and recipient of the Center for Effective Global Action Visiting Fellowship and Catalyst Grant at the University of California at Berkeley. Constantine is currently working as the Experimental Interventions Coordinator and Research Analyst at Twaweza and teaches, part-time, an introductory impact evaluation course at the University of Dar es Salaam's Economics Department. He was previously working as a Research Scientist at the Ifakara Health Institute. He continues to conduct research on various topics including identify the source of the price premium for unprotected sex, the determinants of support for the East African Federation by Tanzanian and Kenyan citizens, the political economy of election boycotts in Africa, carbon sequestration in Costa Rica, the economics of witchcraft and has general interests in development economics, human capital, game theory and political economy to mention but a few. Constantine intends to bring this experience to Vijana FM by discussing issues related to economic development, political economy, and human rights.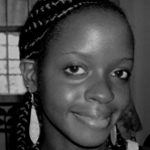 Glory Minja (Tanzania)
Focus: Experiences and thoughts from walks of life
E-mail: glory(at)vijana(dot)fm

Glory Minja is a 2nd year student at Tumaini University Dar-es-Salaam College pursuing her Bachelors in Law. Her journey has been a very humbling experience thus far. It has taught her a lot about legitimacy, about the pursuit of success, and about the effect of patience and understanding. Glory's love for writing has always been her solace and her purpose, and she has continued to write, whether supported or not. Through her writing, she is slowly but surely learning that real life is much more complicated than the fantastical world we often create for ourselves. Glory hopes that, in due time, she will be to able inspire others to feel more comfortable in sharing parts of their artistic self.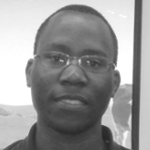 Bihemo Kimasa (Tanzania)
Focus: Solar energy, Rural development, Computer Science
E-mail: bihemo(at)vijana(dot)fm

Born and raised in Mwanza, Bihemo spent most of his childhood in rural Tanzania before going to Arusha and Kibaha for his secondary education. He is currently in his final year pursuing a BSc. in Electrical Engineering and Computer Science at Jacobs University Bremen in Germany. Bihemo will blog with Vijana FM about solar energy for sustainable economic development in rural areas, education for a modern society, and computer science. He believes an idea in mind is unreal. To make it real, we must communicate it and argue for it convincingly. If we can achieve this, Bihemo believes, our idea becomes real. Let's give life to our ideas. Let's blog and encourage discussions on issues relevant to us.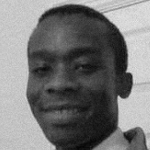 Albert Mkony (Tanzania)
Focus: Global politics, Intelligence, Security
E-mail: albert(at)vijana(dot)fm

Albert holds a Bachelors degree and is currently pursuing an MscEcon in International Politics. He is interested in Western intelligence and security, and discusses these with Vijana FM. He also worked at the House of Commons in Westminster, London. Albert is keen on the governance "leadership vacuum" issue in developing countries. He concurs that though the continent has historically embodied greatness and mediocrity, it is the latter that has been dominant in the recent past. At the core of Albert's worldview is the belief that every generation has an obligation to work on behalf of the next generation and feels that it's now incumbent upon his generation not to settle for the world as it is but reach out for the world as it should be.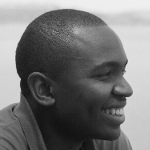 Steven Lwendo (Tanzania)
Focus: Science, Technology, Education, Entrepreneurship
E-mail: slwendo(at)vijana(dot)fm

Wondering when the inside of an egg becomes a chicken, Steven broke an egg everyday for 7 days, out of his  mother's chicken project at the age of 5 before he got into a lot of trouble. It's from such childhood curiosity that Steven's interest in science and technology are founded. He went from breaking eggs to recently graduating with a BSc. Engineering Sciences (Electrical Engineering and Computer Science) in 2010 and is now doing research at the Harvard School of Public Health. Steven also manages Operations for Lebone Solutions Inc, and  wants to build technology-focused schools in Tanzania one day and provide kids with an environment that inspires them create, innovate and invent to better their communities.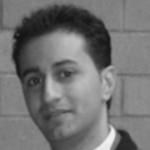 Naeem Mawji (Tanzania)
Focus: Rural development, Renewable Energy, Mobile business
E-mail: naeem(at)vijana(dot)fm

Naeem has extensive experience in community engagement and broad technical background. Naeem grew up in Musoma, within the Mara region in North Eastern Tanzania. From an early age, he has been involved in the planning and execution of several self-help development projects initiated by farmers and their local government throughout Mara region via his family business. Projects involved the construction of earth dams, bridges and schools in some of the most remote areas of Mara. He is currently a final year Chemical engineering student at UBC. In 2009, Naeem started a social enterprise, Carbon X Energy, dedicated to bringing modern energy services to rural communities in Tanzania. His company recently won the Lighting Rural Tanzania Competition 2010 organized by the Rural Energy Agency and the World Bank.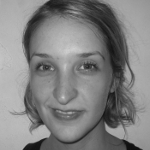 Clare Coultas (United Kingdom and Tanzania)
Focus: Sexual health, Social issues, and Creative activism
E-mail: clare(at)vijana(dot)fm

Clare was born and raised in London, UK and grew up surrounded by the arts (especially music, fine arts, and dance) yet studied the sciences, having completed a BSc Human Sciences and MSc International Primary Health Research, specialising in sexual health. Accordingly she is particularly interested in exploring and utilising more creative and arts-based methods in social- and health-related projects, research and advocacy/activism. Clare came to Tanzania in 2008 and has worked on both rural and urban youth-focussed programmes and research projects with a variety of local and international NGOs. Her real interest is working on projects that are participatory and that so support those who are normally oppressed and/or voiceless to develop their opinions and participate in wider discussions/debates.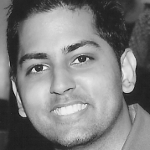 Nabeel Hassanali (Tanzania)
Focus: Entrepreneurship, Leadership development, SMEs
E-mail: nabeel(at)vijana(dot)fm

Nabeel is a business builder with respected and extensive experience in training and skills development, having trained several enterprises across East Africa in various sectors including Fortune 500 companies. A graduate of International Business with Summa Cum Laude, this die-hard Manchester United fan has won various accolades abroad for Industry Excellence, whilst executing assignments with recognized industry giants such as Air Asia, Hewlett Packard, and Emirates. At present, Nabeel is a Strategy Coach to small medium enterprises (SMEs) in East Africa, promoting SME growth while also being Chief Executive of Genesis Consult Ltd – a strategy consulting and training firm servicing business start-ups, SMEs and Corporates. In his spare time, Nabeel loves to satisfy his oddity regarding extra-terrestrials and sky gazing.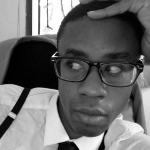 Dickson Tenga (Tanzania)
Focus: Social anthropology, Ethics, Religion, Language, Communication
E-mail: dickson(at)vijana(dot)fm

Dickson was born in Tanzania but grew up in in small-town America in Indiana. He came back to Africa to do a BA in Theology in Kenya, which he finished in 2011. He is now back home in Tanzania rediscovering his roots and working in a PR firm. Dickson has a keen interest in social anthropology and is fascinated by religion and the ubiquitous quest for ultimate meaning. He's enjoys studying the history of language and communication, and it's relationship with art and inspiration. Dickson finds writing to be his natural outlet and writes both prose and poetry. He has a vision of kinder more empathic world. He plans to return to school to do his masters in a year or two.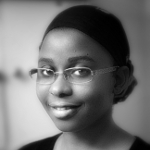 Neema Komba (Tanzania)
Focus: Creative writing
E-mail: neyk(at)vijana(dot)fm

Neema is a young poet from Tanzania, East Africa. She started writing when she was about 12 years old. Her writing is inspired by Shakespeare, Hip hop, and the sound of African drums. Her passion is entrepreneurship and writing – basically FREEDOM. Her recently published book of poetry, See Through The Complicated, can be bought on Amazon here.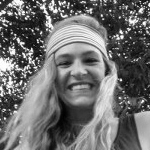 Shani Schaubroeck (USA)
Focus: Music, Media, Pop culture
E-mail: shani(at)vijana(dot)fm
Shani grew up in East Africa, but her family hails from San Francisco, California.  In 2012, she graduated with a degree in English/ Journalism from Harvard College.  She's interested in music (and other elements of pop culture) as the heartbeat of communities everywhere, as political vessels, and as channels of cross-continental info-exchange.  Her professional past includes work with a South African anthropologist, and with the international NGO WorldTeach.  Thanks to a generous Artist's Fellowship from Harvard, she is currently a freelance writer based out of Dar es Salaam.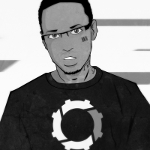 Gaure Mdee (Tanzania)
Focus: Citizen journalism, Cross-platform correspondent
E-mail: gaure(at)vijana(dot)fm
Gaure is Vijana FM's contact for citizen journalists in Tanzania through the online citizen journalist platform Sauti Project based in Nairobi. His experiences include print and online material along with social media connection.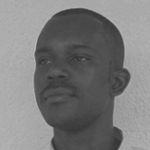 Jean-Pierre Afadhali (Rwanda)
Focus: Arts, Youth entrepreneurship, ICT
E-mail: jeanpierre(at)vijana(dot)fm
Jean-Pierre has a professional background in IT, media and communications. He has written news articles and covered various cultural, educational and business events. He also blogs on different online platforms including the East African and the Sauti Project. Jean-Pierre is currently a freelance web designer, writer and project manager of Kiril, a data journalism initiative. He believes in education being the most effective weapon that can be used to change the world.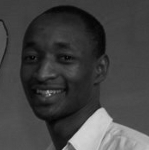 Arnold Ageta (Kenya)
Focus: Production, Youth 
E-mail: arnold(at)vijana(dot)fm
Born and raised in Western Kenya, Arnold studied Journalism and Public Relations. He has worked in both radio and TV and is a CBA-One World Media 2011 award winner for the best program produced in a developing country. Arnold has excellent audio visual production skills; he worked for Hope Channel TV and now works for Radio Kisima FM as Head of Programs. He also owns a TV production house, Argertta Communications. Arnold seeks to write and produce youth-related stories on various issues for Vijana FM. Radio/TV features are his specialization.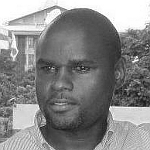 Jonas Mwende (Tanzania)
Focus: IT/Technology, Systems Security
E-mail: jonas(at)vijana(dot)fm
Jonas was born in Dodoma and raised in Moshi, Tanzania. His interest is in technology, particularly systems security and systems science. He studied at Makerere University for his undergraduate and later at the University of Dar es salaam (Scientific Computing) and Luleå Tekniska Universitet for Msc Computer Information Security. Jonas is currently working with CIDA PSU Tanzania, and also as Tanzania focal person for Paxocom Systems SA. He believes technology is a cross-cutting solution for poverty eradication and sustainable economy-building in developing countries. At Vijana FM, Jonas' key focus is on digital security, cyber security, systems safety, and any interesting subject on security and technology.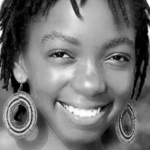 Nancy Lazaro (Tanzania)
Focus: Art, Youth employment, Creative writing
E-mail: nancy(at)vijana(dot)fm
Nancy envisions herself making a positive difference in the world through her daily footsteps. She aspires to be a business consultant and successful writer. She is passionate about art. She is always inspired by the sun rising everyday, the moon and the stars that makes the world beautiful. Nancy believes everyone is a diamond, we just have to dig deep down our souls to discover and refine ourselves and be ready to shine. She is the author of the book titled "The Best is Found in You".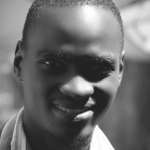 Meshack Nyambele (Tanzania)
Focus: Art, Social issues
E-mail: meshack(at)vijana(dot)fm
A graduate from the Institute of Accountancy Arusha, an aspiring poet, and a football player and fanatic can be a brief, perfect description of Meshack. He finds joy in words and on the ground. Writing usually gives Meshack a fulfilling feeling that he long misses. It soothes his soul, helps him transcend through worlds of imagination and on top of it all it opens his mind to new horizons that he has yet to explore. Creative writing entices Meshack's understanding and tickles his ideas, therefore it's only right that he writes them down and shares them with the world.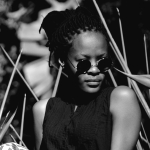 Gloria Ndisha Mbogoma (Tanzania)
Focus: Writing, Photography
E-mail: gloria(at)vijana(dot)fm
Gloria Ndisha Mbogoma is Tanzanian by birth and is currently living and studying in South Africa pursuing a degree in BA languages at the University of Pretoria. Although her focus is on French and English, she has an interest in Historical and Anthropological studies. She is open to challenging what society perceives as 'normal' because she seeks to learn and to teach more through interaction. Gloria is a third generation photographer who believes in the power of images and in the written, read and spoken word as forms of expression and inspiration which connect humans in many ways.

Maisory Chacha (Tanzania)
Focus: Education, Governance, Post-Colonial Thought
E-mail: maisory(at)vijana(dot)fm
Maisory Chacha holds a Bachelor of Arts in Community Development and a Master of Public Policy. He has over one year of work experience in policy analysis, advocacy and promoting the provision of quality education in Tanzania. In this role, Maisory has written policy briefs, tracked public expenditures and promoted citizen-owned initiatives. He is interested in studying the challenges facing the Tanzanian education system, the economy and post-colonial theory where he is influenced by the writings of Frantz Fanon and Aime Cesaire. Maisory is an experienced writer: His articles have been published by Mwananchi newspaper in its Op-ed column.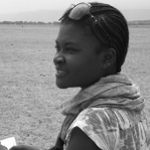 Niwaeli Elisante Kimambo (Tanzania)
Focus: Youth engagement, Education, the Environment and Social policy
E-mail: niwaeli(at)vijana(dot)fm
Niwaeli was born and raised in Moshi, Tanzania, where she acquired her affinity for mountains and coffee. She currently works as a Geographic Information Systems analyst at Wildlife Conservation Society in Mbeya, Tanzania. When not drinking coffee, or hiking or conceptualizing information in maps, she can be found reading or cooking. She holds a BA in Geologic Sciences and History.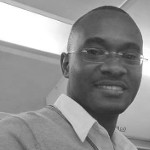 Diallo Afadhali (Rwanda)
Focus: Public health, International relations, Youth development
E-mail: diallo(at)vijana(dot)fm
Diallo Afadhali, from Rwanda, holds a Bachelor's degree of Pharmacy. He lives in California, US where he works in Public Health. He has extensive international experience, working in academia, the private sector and the public sector, including with The Clinton Health Access Initiative and UNICEF. Diallo enjoys writing on Global and Public health, International relations and Youth mentorship. He speaks English, French, Swahili, Kinyarwanda and a little Chichewa. His vision and commitment is to make this world a better place than he found it and ensure a brighter future for the next generations.
Operations and Logistics
With multiple focuses, the Operations team facilitates the media content platform.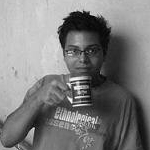 Nafis Hasan (Bangladesh)
Social media consultant
E-mail: nafis(at)vijana(dot)fm

Nafis is an undergraduate biology major at Lafayette College and intends to have a professional research career in the field of genetic engineering. Nafis manages the social media and humanistic components of Vijana FM and also writes about social media and youth organizations. When he is not studying or doing stuff for Vijana, Nafis likes to reflect on human nature, change and the meaning of life. He likes words, flow, activism, social justice, music, networking, friendship and food.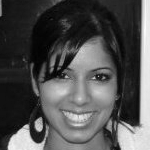 Aliya Mamodaly (France and Canada)
Research consultant
E-mail: aliya(at)vijana(dot)fm

Aliya has a degree in International Development and Globalization, and is interested in how education for youth can be customized for specific settings, be it religious, ethnic or cultural. Currently working in Toronto, Aliya does research for a treatment center for mental and physical disabilities. When she isn't at work or looking at ways to further her cultural experience globally, Aliya enjoys reading and taking photographs. She also helps Vijana FM with research pertaining to our media-education goals, and helps us monitor and assess our growth.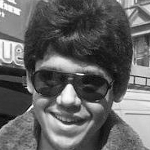 Asif Hussain (Pakistan)
Human resources consultant
E-mail: asif(at)vijana(dot)fm

Asif was born in Pakistan, but has lived in Tanzania, South Africa, Sri Lanka, and Uzbekistan, among other countries. He graduated from Royal Holloway with a BSc in Human Resource Management in 2009, and is currently pursuing his MSc in Human Resource Development and Consultancy at Birkbeck in London. Asif hopes to someday create a platform through which creativity and talent is promoted in Pakistan. He is an avid classical Urdu and trance music listener, and is at Vijana FM to lend his expertise to formalize our human resource procedures.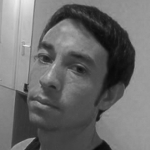 Inayat Ullah Farghani (Pakistan)
Monitoring and evaluation consultant
E-mail: inayat(at)vijana(dot)fm

A native of Chitral, Pakistan, Inayat pursued a BSc in Economics at the University of Peshawar. Currently at the Institute of Ismaili Studies, he hopes to obtain an MSc in Development Economics. Inayat has extensive experience in working towards the development of resources for resilient communities. He has worked with the Central Bank of Pakistan in developing real estate price indexes. In his free time, he contemplates instances and methods of measurable human development. In this capacity, he assists Vijana FM with constructing a framework from which to track outcomes with respect to objectives.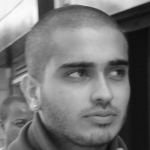 Al-Amin Kheraj (Tanzania)
Operations
E-mail: ak(at)vijana(dot)fm

Al-Amin oversees administrative things at Vijana FM. He also writes about funding resources for young entrepreneurs, and is one of Vijana FM's DJs. He is currently pursing a graduate program in media and communications in London. In his free time, Al-Amin likes designing websites, blogging, sampling beats, and trying to figure out how media can be used as an open-source educative platform.