OpenGov update: Draft Tanzania OGP Plan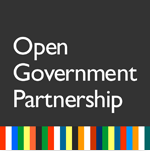 About one month ago we wrote a post introducing the Open Government Partnership (OGP) to our readers. We discussed Tanzania's role in the OGP and, more importantly, your role in Tanzania's participation in the OGP.
Today, we want to update you with the Tanzanian Government's draft action plan submitted on December 14 to the OGP Secretariat. This draft plan is to be commented on and edited in the lead-up to a summit in 2012 for all Partner Governments. The exact timeline is as follows:
January 31: Comments on this draft action plan are due.
March 31: Final Tanzania OGP action plan due to the OGP Secretariat.
April 16, 17 and 18: Annual OGP conference where all Governments present action plans.
Tanzania's current draft plan includes four areas with specific self-set deadlines. These focus areas are summarized below (please see attachment for details and deadlines):
(1) Transparency: This strategy involves providing an "overall dashboard of progress against Tanzania Open Government Partnership commitments", as well as getting more public institutions' data and decisions online for public viewing. It also involves producing an easy-to-read and bilingual citizens budget document every year. In addition, the Government proposes to "study global best practice of freedom of information laws" in an effort to increase citizen access to Government decision-making.
(2) Citizen Participation: Here, the Government proposes improving Tovuti ya Wananchi, including the ability to keep citizens updated via mobile phones. It has also proposed to "establish an open forum together with civil society to review quality, integrity, depth and pace of progress against OGP commitments to be held twice per year". Generally, under this focus area, it seems the Government would like to establish a clear go-to space for citizens that will represent the OGP and wider transparency interests of the nation.
(3) Accountability and integrity: This focus area is dedicated to making local government authorities more responsive to citizen claims, such as "strengthen[ing] mechanisms for effective enforcement of laws" and providing feedback on pending complaints. Similar to areas (1) and (2) above, there is also a focus here on making websites, including the Controller and Auditor General's website , more interactive with usable data.
(4) Technology and innovation: Under this focus area, the government proposes completing the Water Point Mapping System as well as exploring more options for information systems to track investments in Health, Education and Infrastructure (mainly roads). It also proposes a "Nifanyeje?" website for citizens to access information on accessing government services such as applying for passports, drivers' licenses, electricity meters, etc. 
Everyone has been invited to send in their feedback on this draft action plan, using a specified format. The following guidance questions have been provided to help with feedback:
What aspects of the Plan do you like, and why?
Which aspects of the draft plan needs to be improved? How and why?
What 2-3 new commitments should Tanzania make? Be as specific as possible.
How will these help the citizens of Tanzania? Why should they be prioritized?
Overall, what should be the top three priorities for the plan and why?
What specifically can you contribute to make open government succeed in Tanzania? Please be as specific as possible.
Any other comments?
The limit for your feedback response is 5 pages maximum, and it may be in Kiswahili or English. Deadline for your feedback is January 31st. You may send your feedback in either of the following ways:
By e-mail: ogp(at)ikulu(dot)go(dot)tz and opengovtz(at)gmail(dot)com
By post: Attn: OGP-Mmbando, Ikulu, PO Box 9120, Dar es Salaam, Tanzania
Vijana FM will continue to keep you posted as we learn about further updates. We wish the Tanzania OGP project all the best and look forward to helping wherever we can. 
Further reading: