Tech students compete in a global innovation challenge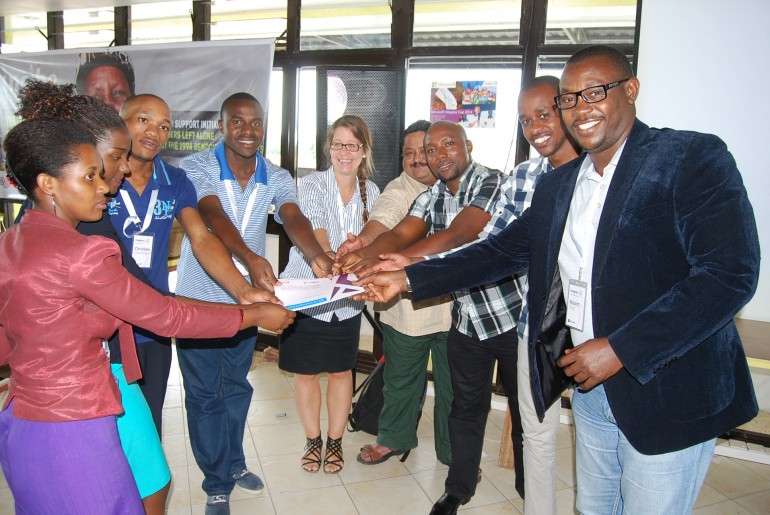 For the first time, Rwandan technology students have participated in a Microsoft students' competition meant to spur imagination, creativity and technology to solve some of the world's challenges.
The competition, dubbed Imagine Cup, is part of Microsoft's youth spark initiative which promotes youth entrepreneurship and innovation by supporting software developers to develop an idea, create a product and set a good business plan that will take their product to the market.
The initiative was launched in 2003. This year's edition saw seven teams from local universities and colleges present their technology solutions to the judges in national finals last weekend.
Akaliza Gara is a local tech entrepreneur and Microsoft's youth ambassador in Africa. She told Vijana FM she was impressed with the creativity and the social consciousness presented, especially the two winning teams. "Their solutions reflected their desire to develop solutions relevant to our market while being innovative in their approach," she added.
Agristars, a team from University of Rwanda College of Science and Technology, won the national finals. Their solution software that analyzes the fertility of soil by taking a picture of the soil then subjecting the sample to laboratory analysis. The software automatically detects what is missing in the soil and recommends the fertilizers to use and the best crop to plant in that location.
According to the organizers, Agristars alongside the 1st runners-up will compete in the Imagine Cup World Semifinals, which will start next month (May) after which 10 winning teams from Africa shall be chosen to participate in the Finals in Seattle, United States of America in July this year. At World Finals, the top team from each 3 categories – Games, Innovation and World Citizenship – will take home $50,000 USD. In addition to that, the winners will also get an opportunity to have a private meeting with Microsoft founder and technology adviser Bill Gates.
(Image: Agristars together with judges and university representatives, taken by author)
Further reading: